I have been admiring this beautiful
Millennium Falcon print
from
Harshness on Etsy
for months now.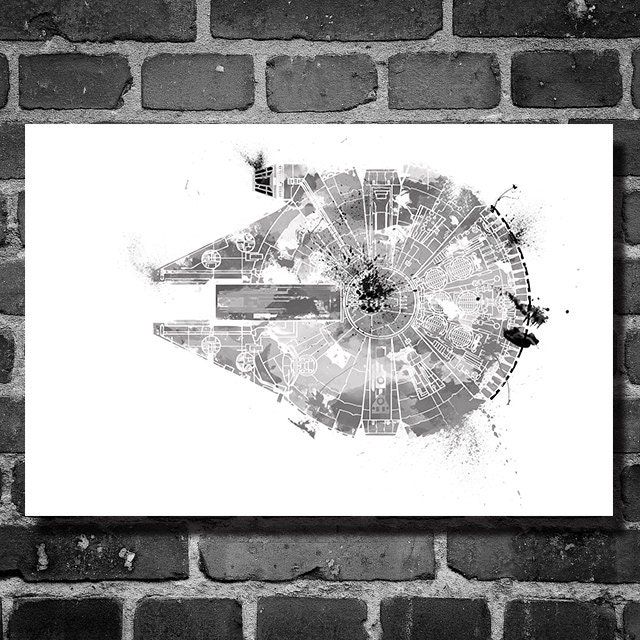 John got it for me for Christmas! I hung it over our bed today and I think it looks great.
We are collecting quite a few geeky posters now, and some day we will have a house to put them all in. Maybe we will make themed rooms. Hmmm.
Anyway, check out Harshness' shop, they have a whole lot of really cool takes on movie posters, and they aren't even all geeky!
Oh, and if we do go for themed rooms, maybe
this wall decal from lapoonstudio
will have a place in our next home.